The sensational incident of a 12-year-old girl resisting her abduction took place on Tuesday around 6:39 pm near Old Mahaveer Garden in Hindwadi. It is understood that one person has been detained by the police in this case. However, due to this type, an atmosphere of anxiety has spread among the parents.
According to the information received, an unknown person was following the concerned minor girl for two days. Last Tuesday evening, the kidnapper was hanging around the girl's class area. After she left the class, he tried to give her chocolate. When she refused him, he forcibly picked her up and tried to run away. Then the girl started scratching the kidnapper's cheek and neck. At that time, the passers-by thought that the girl must have been joking with her father. However, when she started screaming, the gardener in Mahavir Garden got suspicious and ran towards the kidnapper. Then, considering the seriousness of the situation, he left the girl there and ran away from Subhash Market.
After the incident, the citizens gathered at the spot questioned the girl and she told everyone about the incident. As soon as the citizens informed the police, the Tilakwadi police reached the spot and started the investigation. The police have seized the footage from the CCTV camera near the incident site and on the basis of that, the search for the kidnapper is on. However, due to the attempted kidnapping of a minor girl on the Bhar road in this manner, the parents of Hindwadi area are expressing fear along with spreading anxiety.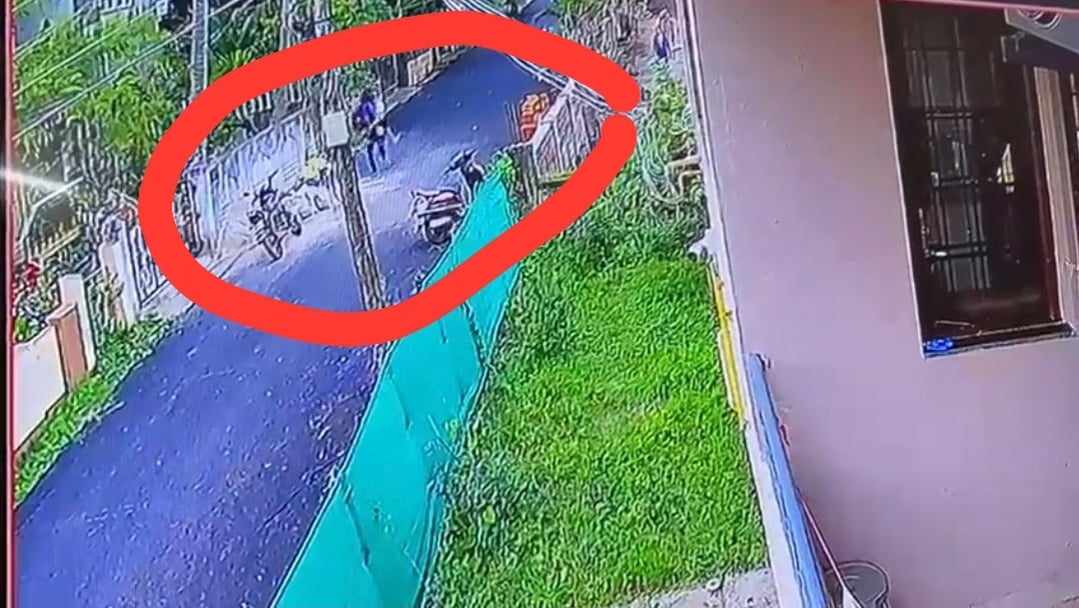 Meanwhile, information has been received that the kidnapper, aged between 40 and 45, belongs to the Maruti Nagar Sambara Road area of ​​the city and the police have taken him into custody. What was his motive behind kidnapping that girl? Shouldn't he have done this on someone's advice? Or did he have a mental breakdown? The Tilakwadi Police is currently conducting an investigation in such a manner and after this investigation and investigation, the exact reason for the kidnapping attempt will come to the fore.
The said incident was captured in cctv and has also gone viral on social media. The nature of the kidnapping has created an atmosphere of concern among the parents.