Belgaum : Hirebagewadi police have arrested Jodgoli who was stealing cooking oil cans and taking them to sell elsewhere.
Action has been taken against Ibrahim Al Abdulmajeed and Saheb Al Hussain (both residing in Assam) following the seizure of stolen edible oil being transported from the truck of Ismail Ibrahim Nawas (aged 43) of Padubidri in Udupi district.
Hirebagewadi police have seized money worth Rs.24,23,560 from the accused. Police seized 1,465 cans and 80 oil packets worth Rs 30,38,276 from Mangaluru to Belgaum and Nipani. A complaint has been registered in Hirebagewadi police station in this regard and further investigation is being conducted by the police.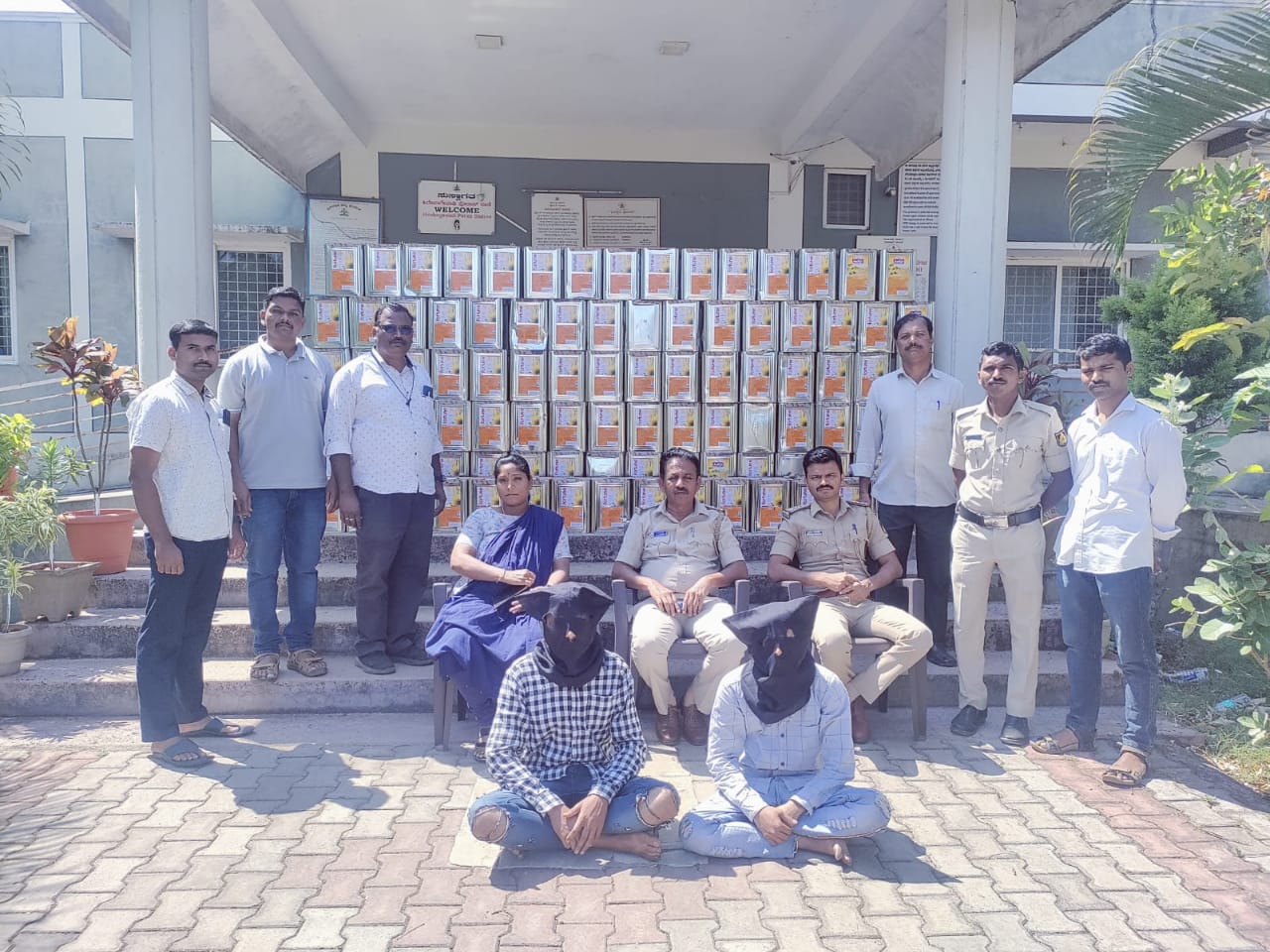 After getting the information about the matter, under the guidance of Senior Police Officer Gopalakrishnan Gauder (ACP Belgaum Rural), Hirebagewadi Police Station PI Amaresh B. And his colleagues have taken this action. Both the accused were searched and oil worth Rs 23,93,560 and a two-wheeler worth Rs 30,000 were seized.
Legal action has been initiated in this matter and the Belgaum Police Commissioner and DCP have praised PI Amresh B and his colleagues who participated in this action.