The basic objective of the 'Shakti' scheme, which provides free bus travel for women across the state, is to empower women. Public Works Department and Guardian Minister of Belgaum District Satish Jarkiholi appealed that women should be empowered in every way by taking advantage of this scheme for purposes like education, professional skill development.
Minister Jarkiholi was speaking after launching the government's 'Shakti' scheme, which provides free bus travel for women, at Belgaum Central Bus Stand area this Sunday afternoon. The event was organized by North West Karnataka Road Transport Corporation Belgaum and Chikkodi Division. This day is a milestone in the history of Karnataka state.
Shakti Yojana has been launched to provide free bus travel to women across the state. This project is historic and will be a model for the country. Shakti Yojana has been implemented in a very short period of time. Having said this, Minister Jarkiholi further said that there has already been a thorough discussion about the positive and negative effects of the scheme.
This scheme will be beneficial for the women of the state in terms of saving on travel expenses and the Shakti Yojana who go to work every day and travel daily for small work will surely benefit. In this way, the first guarantee scheme has been implemented by the Congress government. Other guarantee schemes are also being implemented soon. The promises made by the party are being fulfilled and implemented. Women will get the facility of free travel across the state with Shakti Smart Card. Guardian Minister Satish Jarkiholi also expressed the belief that despite the financial burden on the government, even the loss-making transport company will earn good profit in a short period of time. On this occasion, Minister of Women and Child Welfare Lakshmi Hebbalkar, Belgaum North MLA Asif Seth and other dignitaries were present along with senior officials of the Transport Board.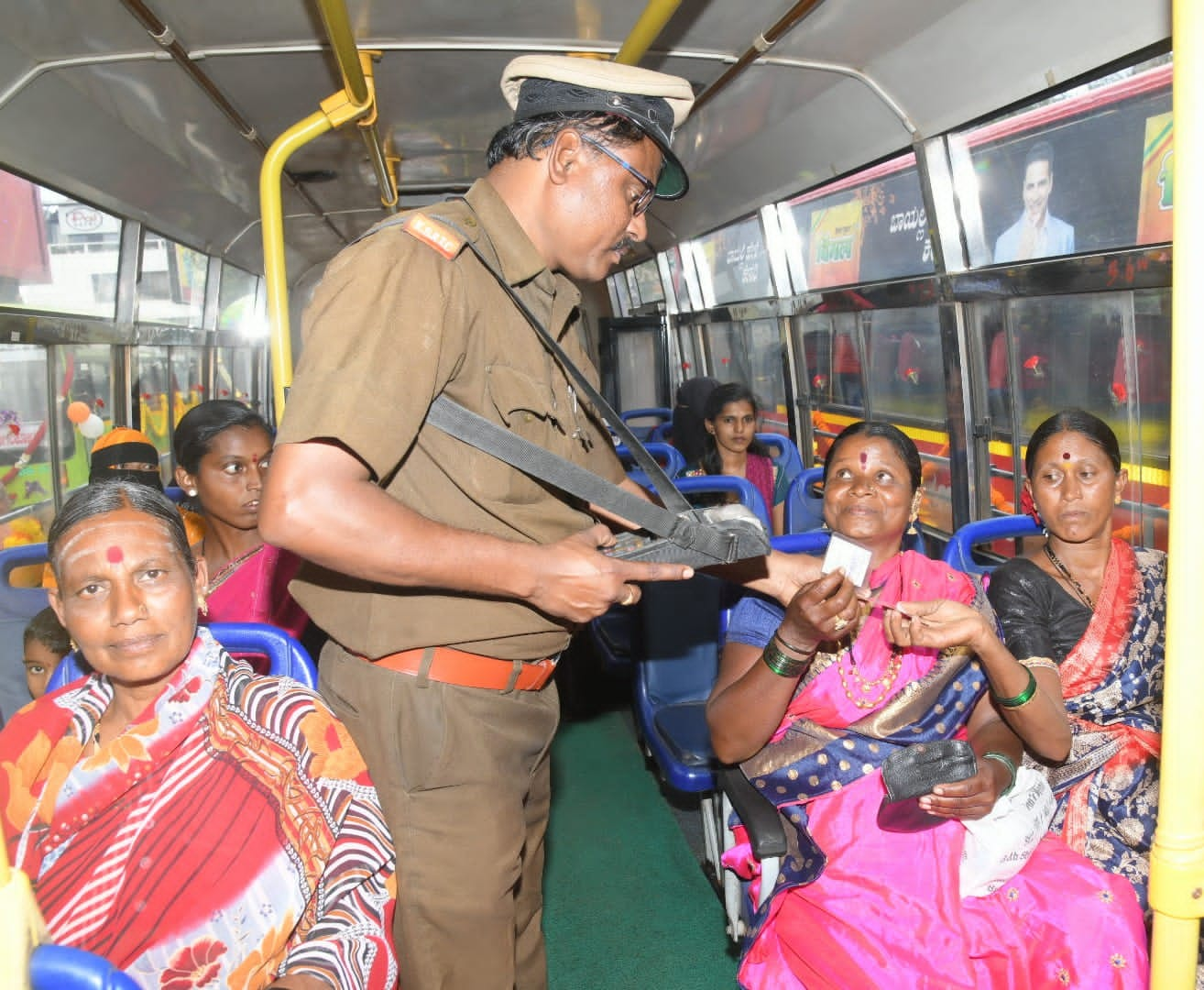 Like Belgaum, 'Shakti' scheme for free bus travel for women has been started across the state from today. Through this scheme, women will be able to travel in the transport bus without a ticket within the state. Girls in the age group of 6 to 12 along with women in Karnataka state will also get the benefit of this scheme. Women can travel by bus in the state by ordinary and express buses. In this, the opportunity of long distance travel is available to women. However, free travel facility for women will not be available in comfortable buses like Meghdoot, AC-Non AC, Airawat.
For free travel, women have to show one of Aadhaar card, voter ID card, driving license, any official ID with home address to the bus operator at the time of travel. After getting Shakti Yojana smart card, women will not need these identity cards.