Ultra marathon runner Aman Nadaf from Belgaum has done a proud feat by successfully completing India's first frozen lake marathon (Frozen-Lake) held at a height of 13,862 feet above sea level on February 20 at Pangong in Ladakh.
The country's first frozen-lake marathon at Pangong was planned by the Indian Army and the Indo-Tibetan Border Police (ITBP) through a proper action plan.
Sadar 21 km. I. The distance marathon starts from Lukung and the race ends at Maan village. A select 75 athletes from around the world, including India, participated in this tough race. All of them were given the opportunity to make a brave attempt to enter the Guinness World Records by completing the World's Highest Frozen 'Lake Marathon in record time through the said race.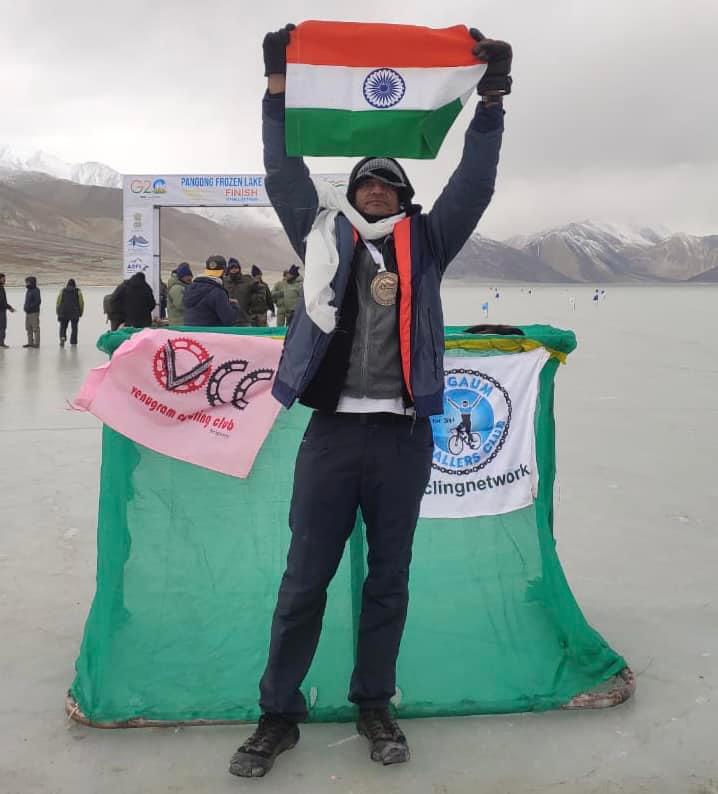 Aman Nadaf from Belgaum is an avid ultra marathon runner and has successfully completed many ultra marathon races till date.
Now he is being congratulated from all over, including the sports world, for his success in the aforementioned Frozen-Lake Marathon race.