Another twist has come in the alleged CD case of former minister and MLA Ramesh Jarkiholi and Ramesh Jarkiholi has made a new claim in the CD case. The opposition has plotted against him to end his political existence and in this case D. K. Ramesh Jarkiholi has made a serious allegation that Shivakumar is responsible.
He was speaking at a press conference called in Belgaum. In the press conference called to air the CD and the audio clip, he did not air both, which is likely to further heat up the political atmosphere.
The audio clip did not air due to technical difficulties or political drama. However, after this, the opponents of Jarkiholi have got scope to criticize this matter again.
Big politicians are involved in this conspiracy against us to destroy political life. He has demanded that the officials be blackmailed through the CD and arrest the four people including the young woman in the CD and conduct a CBI inquiry into the matter.
Ramesh Jarkiholi has revealed that he will also announce the names of the young woman in the CD case, the youths who were with her and the two leaders involved in this whole affair. Due to this matter I was mentally disturbed and due to mental illness we remained silent for so long. But due to the support given by many people, we have recovered now and we will not sit quietly now, he said.
Jarkiholi has claimed that the state government needs a letter in this matter and has all the evidence required for CBI investigation. In this case, D.K. He has said that some other politicians along with Shivakumar are involved. Jarkiholi has also clarified that he has the audio clip in this regard and will hand it over to the CBI. Jarkiholi also said that this political conspiracy has been hatched against him with personal hatred and it is a devious plot hatched by the opposition to end his political life. Like me some other politicians too d. K. Jarkiholi also alleged that Shivkumar and other politicians have amassed assets worth crores through blackmail.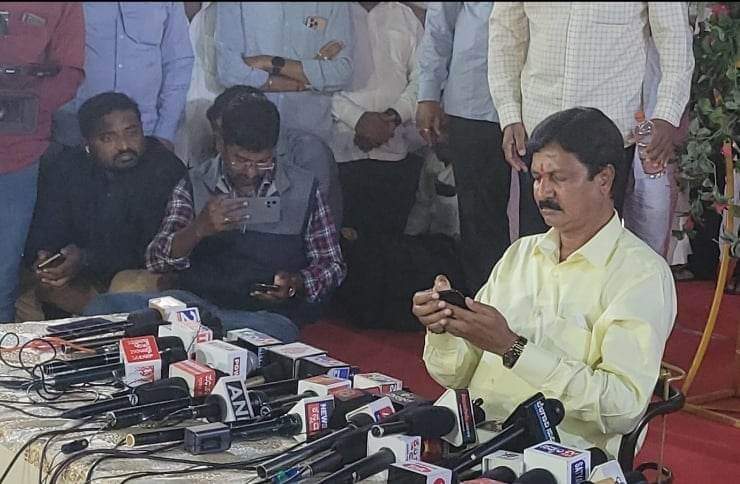 D. K. He had a close relationship with Shivakumar. However, differences arose between the two in a land case in Bengaluru. We will request CBI to classify the case for immediate arrest and action against those involved in the conspiracy against me in the CD case. Said Jarkiholi.
If I am guilty of the obscenity CD case, I myself will tear my head apart and put it before you. D. K. I have proofs of what Shivakumar did. There is also audio evidence that they spent 40 crores for obscene CDs against me. So I request the state government to hand over this case to CBI and CBI should immediately D. K. Jarkiholi said that Shivakumar and the company should be arrested and investigated.
Kittur Rani Channamma, we have not said anything wrong. This is also a ploy to defame me. Belgaum Rural MLAs in a speech called themselves descendants of Rani Channamma. Everyone knows how great Kittur Rani Channamma is. At that time, I had said that it is not right for rural MLAs to compare themselves with them. But explaining that the audio has been cut and distorted, if communal tension arises in the state tomorrow, D. K. MLA Ramesh Jarkiholi said that Shivkumar and Belgaon Rural MLAs will be responsible. He also demanded that CBI ED and Income Tax probe the sugar factory of Belgaum Rural MLA.