Prime Minister Narendra Modi, who is coming to Belgaum for the opening public meeting of Belgaum railway station, will be in Belgaum for a few hours tomorrow, Monday, but for that purpose, parking of two-wheelers and other vehicles in front of the city shops has been banned for three days.
It is seen that the police administration has taken good care of the visit of Hon'ble Prime Minister Narendra Modi to Belgaum. Because the entire 12 km of the Prime Minister's road show. I. Barricades have been placed on both sides of the road on the route, the path lamp and the part connecting the road has been closed since last Friday.
Meanwhile, the police have issued a notice and ordered that no bicycles or vehicles should be stopped in front of the shops on this road from last Saturday i.e. from 25th to 27th February.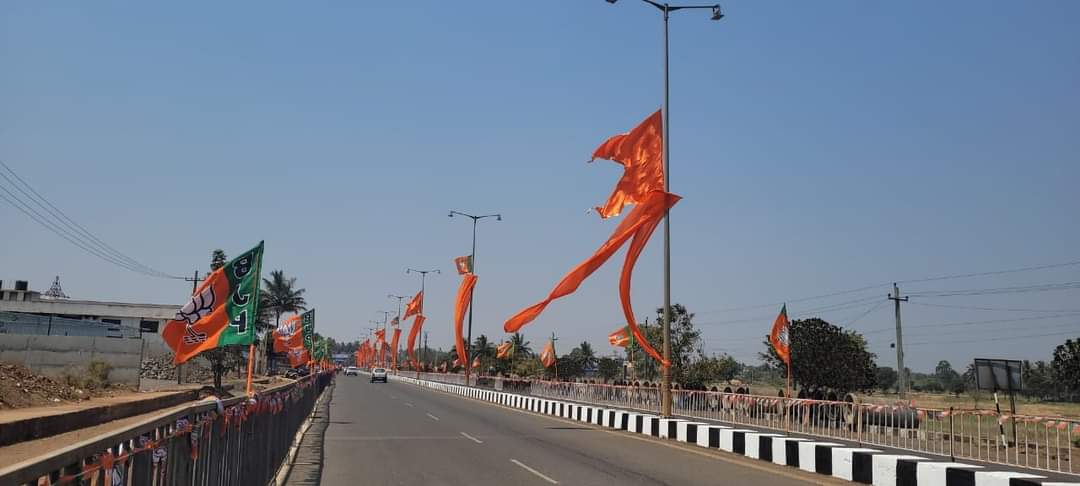 The Prime Minister's Roadshow will start from near APMC Parade Ground, Nehru Nagar, Laxmi Complex, Civil Hospital Road from Rani Channamma Circle via College Road, Dharamveer Sambhaji Chowk, Ramling Khind Galli, Shiv Bhavan via Shani Mandir, Kapaleshwar Flyover, SPM Road, Old P.B. via Bank of India, Kulkarni Galli Road. This road show will be held from Road, Dharwad Naka to Malini City.
Therefore, no vehicles of any kind can be stopped in front of the shops in all these areas. As a result, customers are also likely to turn away from shops in this area. Due to this, traders on roadshow route will have to face financial loss for three days.