A youth who raised his voice against the encroachment of the Gram Panchayat's open space was attacked by 5-6 members of the same family and injured by beating him severely.
The name of the injured youth is Sagar Rama Balekundri (age 36, resident of Baswan Galli, Dhamane Vadgaon). Sagar has alleged that he was beaten up by the family members of Shankar Laxman Balekundri and Jotiba alias Balu Laxman Balekundri of the village. According to the information received, some people have encroached on the open space of the Gram Panchayat located in Baswan Galli of Dhamane Vadgaon to usurp that space. Shankar Balekundri and Balu Balekundri are alleged to be involved in this.
There is no assembly hall or open space for the people of Baswan Galli to hold public events. For that, a request was made to the Gram Panchayat a few days ago through a statement that the encroached open space of the Gram Panchayat adjacent to Baswan Galli Anganwadi should be registered in the name of Balbhim Tarun Yuvak Mandal for constructive work.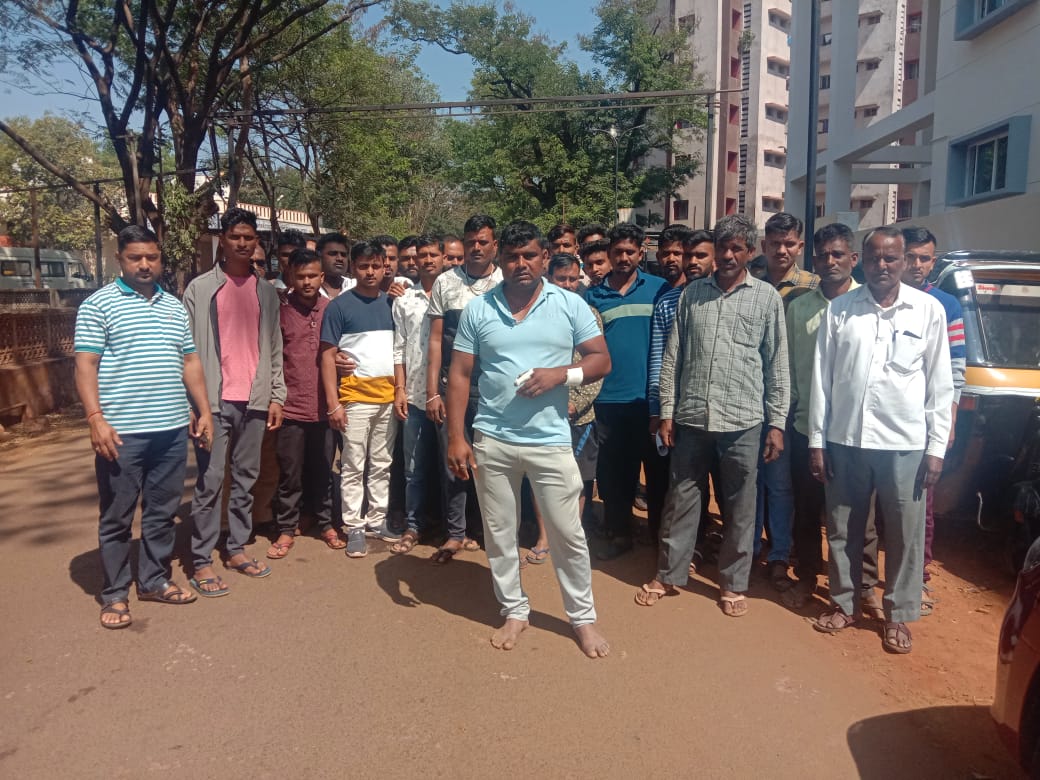 There was also a complaint about encroachment. Shankar Balekundri asked Sagar, who was reading the paper in front of the shop this morning, out of anger that Sagar Balekundri had made this complaint. Asked this question. After an argument between them, Sagar Balekundri was severely beaten by five-six people including Shankar and Balu Balekundri. After the beating, Sagar was treated in the civil hospital and a medico-legal offense (MLC) has been filed.
Sagar Balekundri while informing Belgaon Live about the whole incident said that Shankar Laxman Balekundri and Jotiba alias Balu Laxman Balekundri have illegally encroached and erected a shed in the open space of Gram Panchayat located at Baswan Galli. In this regard, a complaint has been made to the panchayat through a statement. But even after a month, no action has been taken yet. Meanwhile, a village panchayat member has also been threatened by Balekundri family last night regarding this encroachment.
Then this morning as I sat in front of the shop reading the paper, what's your problem with that place? Asking this, Shankar Balekundri first raised his hand at me. After that, Sagar Balekundri has demanded that immediate legal action should be taken against those who beat me saying that the men and women of his house came and beat me.