Belgaum  : Election expenditure inspectors of all 18 constituencies of Belgaum district held a meeting with district election officers and high level officials at Suvarna Soudh today to conduct the elections in a free and fair manner.
Speaking on the occasion, Subodh Singh, Expenditure Inspector of Belgaum Rural Constituency, said that holding free and fair elections is the responsibility of all of us. He informed that action will be taken to speed up the work of various teams already appointed in this regard.
At this time, expenditure inspectors of various constituencies will discuss with the officials of all relevant departments including income tax, railways, excise duty and take necessary measures, along with all kinds of measures will be taken in the case of election irregularities and voter baiting, suspicious digital financial transactions should be monitored.
Important suggestions were made that relevant information should be given to election officers and inspectors.
Speaking on this occasion, District Collector Nitesh Patil gave all the information about the measures to be implemented in the district to conduct the elections impartially, as well as the various teams formed as per the guidelines of the Election Commission, checkposts, items seized so far.
A total of 58 FST, 66 SST, 18 VVT and 51 video surveillance teams have been formed in the district to monitor the irregularities in the elections and all these teams have been functioning since the implementation of the model code of conduct, said the District Collector.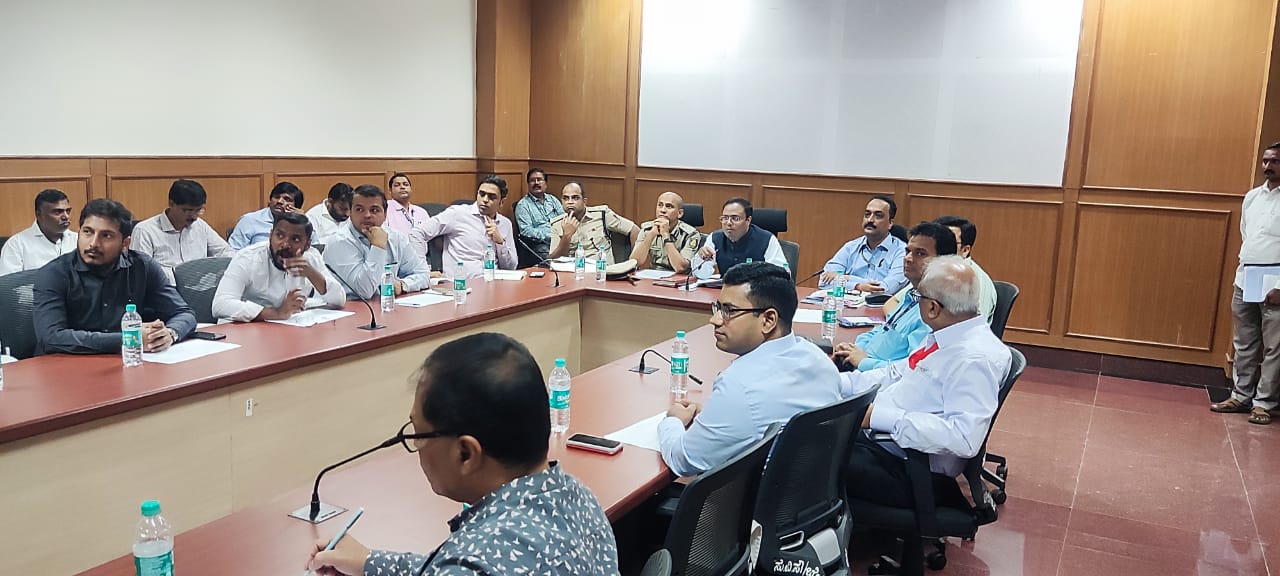 A total of 115091970 cash and liquor stock worth Rs 53.67 lakh have been seized on the occasion of the election. Since the implementation of the model code of conduct, the Collector clarified that a total of 19 crore rupees including cash, vehicles and other items have been seized. Giving information about wave casting, web casting is being arranged at most of the 2217 polling stations in the state. The District Collector explained that 2217 polling stations are being selected from eighteen polling stations keeping in mind the sensitivity of the polling stations.
Police Commissioner of Belgaon Dr. MB Borlingaiya, District Superintendent of Police Dr. Sanjeev Patil also gave information about the preparation regarding the election. Chief Executive Officer of District Panchayat and District Code of Conduct Nodal Officer Harshal Bhoyer, Senior Officer of Income Tax Department Shinde, Director of Sambra Airport Rajesh Kumar Maurya and other high level officials of various departments were present in this meeting.