Karnataka Rajya Ryat Sangh and Hasiru Sena Belgaum have requested the President through a statement to postpone the upcoming assembly elections in Karnataka by at least three years and use the funds of about 30 to 40 thousand crores spent on this election for the welfare of farmers.
Under the leadership of farmer leader and secretary of Ryat Sangh and Hasiru Sena Belgaum, Prakash Nayak, the statement of the above demand was submitted to the District Collector on Monday morning to rush to the President. Although it has been 75 years since the independence of the country, the hard work of the farmers in the country is not appreciated.
Despite being the food provider of the country, even today the farmers have not got any kind of economic stability and financial security. On the contrary, all political parties and people's representatives are working to fuel corruption. None of them cares about the common citizens, the poor and the poor, including the farmers. In such a situation, the Election Commission of India is going to encourage corruption in a way by conducting assembly elections in Karnataka. Karnataka election should be postponed for atleast 3 years to prevent that from happening. Thus, corruption by political parties and people's representatives in Karnataka will be curbed to some extent.
Also, the 30-40 thousand crore rupees that are going to be spent on this election should be allocated for the welfare of farmers. This fund should be spent for the welfare of farmers to provide them with financial stability and security for their loans, the statement issued to the President said in detail.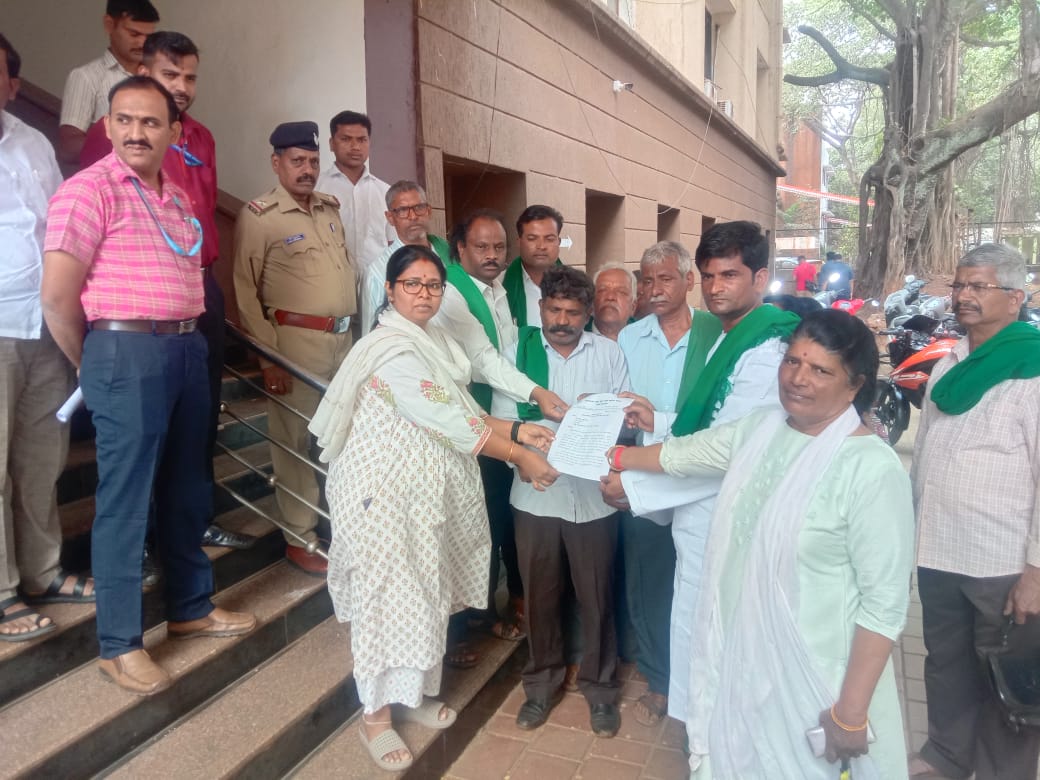 Speaking to the media after submitting the statement, Prakash Nayak criticized the ruling BJP government in Karnataka. Alleging that the recently held winter session in Belgaum was not for the welfare of the people but for the luxury of the political leaders and people's representatives, the parties be it BJP or Congress have only worked to trouble the people. Due to the upcoming assembly elections, corruption will also be encouraged along with the expenditure of crores of rupees. If the Election Commission of India is going to take responsibility for this corruption, they should conduct smooth elections. Nayak said that we demand that the upcoming assembly elections should be postponed for at least 3 years to prevent corruption and that 30-40 thousand crores should be spent for the welfare of farmers.
A large number of farmers including Raju Marve, Anil Angolkar, Bhairu Kangralkar, Sham Basarikatti, Subhash Chaugule, Gopal Somanache, Tanaji Halgekar, Bhomesh Birje, Parashuram Sanadi, Manohar Kangralkar etc. were present on this occasion. Copies of the above statement have been sent to the Chief Justice of the Supreme Court, the Prime Minister, the Governor of Karnataka and the Chief Election Commissioner of the country.