Elections for the post of Belgaum Mayor and Deputy Mayor, which attracted the attention of the state, were held today and Shobha Somanache was elected as Mayor and Reshma Patil as Deputy Mayor. In this manner, for the first time in the history of Belgaum Municipal Corporation, Marathi-speaking women have been elected as Mayor and Deputy Mayor of BJP.
It was clear that this election will be uncontested after the Congress announced that it will not contest the mayor election on Monday morning. Apart from this, none other than BJP's Angol Ward 57 corporator Shobha Mayappa Somanache had filed for the mayoral election, as a result Shobha Somanache was elected as Belgaum mayor.
Two persons namely Reshma Praveen Patil of corporator ward 33 and corporator Vaishali Siddharth Bhatkande had applied for the post of deputy mayor. Out of these, Vaishali Bhatkande got 4 votes and Reshma Patil got 42 votes. Therefore, Reshma Patil has been elected as Deputy Mayor with a huge margin of 38 votes. All the three corporators of Maharashtra Ekikaran Samiti voted but corporator Bhatkande also got the fourth vote.
After the completion of the election process, Regional Commissioner MG Hiremath informed the media about the election result. While giving the said information, he also said that all the corporators had taken oath before the election process.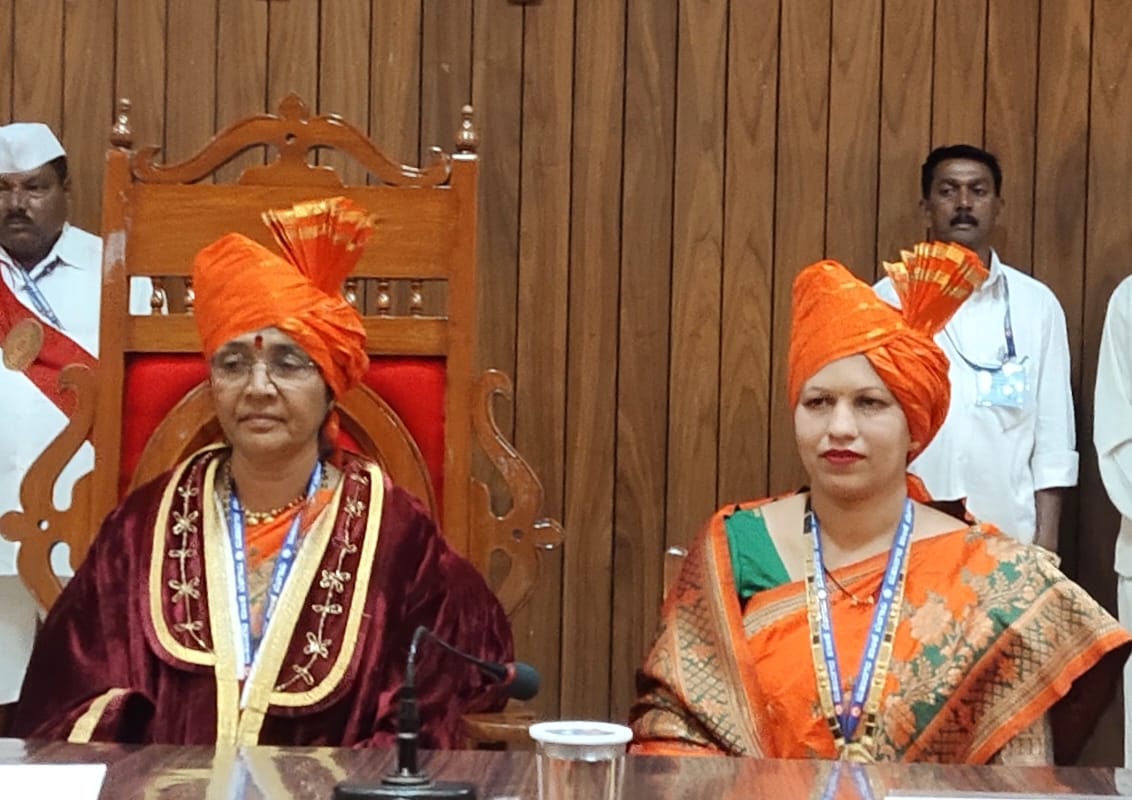 Meanwhile, 3 corporators who did not attend the election process of Belgaum mayor and deputy mayor on time were stopped outside the hall, and the incident took place on Monday afternoon. The main election process for the post of mayor and deputy mayor was scheduled to start at 3 pm. All corporators were given ideas in this regard.
However, due to some reason, the three persons, corporator Khursida Mulla, corporator Zareen Fatekhan and corporator Sohail Sangolli, were 3 minutes late in reaching the municipal corporation. Therefore, they were stopped outside without being allowed to enter the hall. All the three corporators, who were angry because they were denied entry to the hall for the election, staged a sit-in protest in the municipal corporation and registered their protest.