Belgaum : Belgaum Collector Nitesh Patil was honored with the 'Best District Election Officer' award on the occasion of National Voter's Day on behalf of the Election Commission of India.
The award was presented by Governor Thawarchand Gehlot at the Thirteenth National Voter's Day function organized by the Election Commission at Sir Puttanna Chetty Town Hall in Bengaluru.
Karnataka Chief Electoral Officer Manoj Kumar Meena and BBMP Chief Commissioner Tushar Girinath were present on this occasion.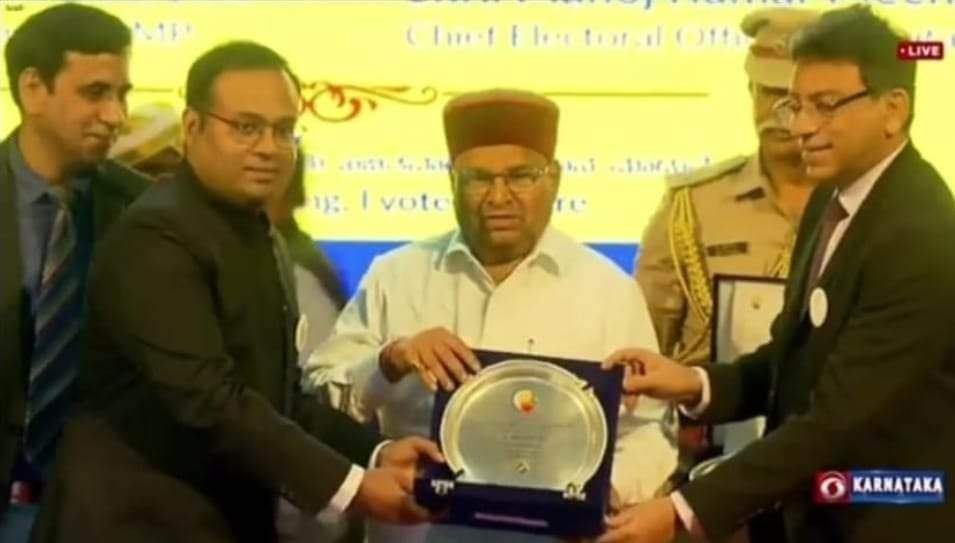 The award was conferred by the Election Commission of India and the Office of the Chief Electoral Officer, Karnataka.
On this occasion, the award given in various categories considering the best performance in overall election work including voter registration, verification of the Assistant Voter Registration Officer department was presented to Tehsildar Rajesh Burli of Kagwad.