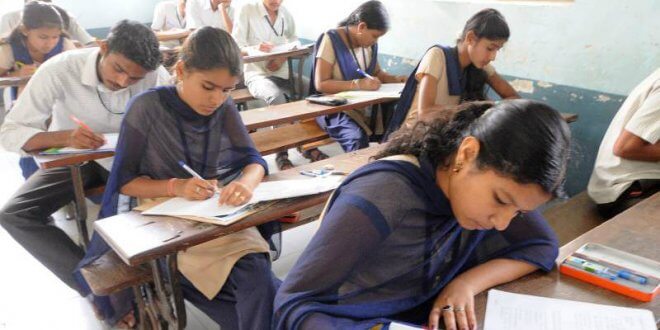 The pre-degree second year i.e. class 12th examination which is very important in the life of the students has started from Thursday across the state under strict security. This examination is being conducted in 42 examination centers of Belgaum educational district.
This year, a total of 25 thousand 390 students are giving the 12th examination in Belgaum educational district. This includes 21,465 fresh students, 2,820 repeat students and 1,105 external students. Today, Thursday, the exam has started with the subject of Pratham Bhasha Kannada and this exam will continue till March 29.
The examination has started at the examination centers of Lingaraj College, Jyoti College, RLS College, GSS College, Gogate College, RPD College, Sardars Pre-Graduate College etc. in the city under strict police security.
In order to conduct the 12th examination smoothly, a curfew order under section 144 has been implemented in the examination center area. Xerox shops in the exam center area have also been closed. Similarly, after the crisis of Corona, CCTV cameras have been kept in all the examination centers again. Apart from this, Bharari teams have also been arranged.
Meanwhile, the 12th examination will be conducted at a total of 1,109 examination centers across the state. Also 7 lakh 26 thousand 213 students of the state are giving this exam and out of this 6 lakh 29 thousand 780 students are freshers. The Department of Pre-Graduate Education has appealed to the students to face the exam with confidence.