Women today are becoming pilots of fighter jets like fighter jets in the defense forces. Recently, women have started to capture almost every field that was once a male monopoly. Along with being a pilot, now women have made their debut in another challenging field, 'Air Traffic', and the best example of this is ATC (Air Traffic Control) Manager at Belgaum Sambra Airport, Richa Goswami.
Considering the remarkable achievements of women in every field, we would like to mention on the occasion of today's International Women's Day that Richa Goswami is one of the most active women in the country, who works as an Air Traffic Control Manager at Sambara Airport, Belgaum. B.Tech in Electronics and Communication. Richa Goswami, a graduate, has previously worked at Delhi Airport, the second busiest airport in the country.
Delhi airport has 1500 to 1600 flights per day or 300 to 500 flights per hour. An ATC manager's job requires 100 percent concentration and zero chance of error since the lives of passengers traveling by air are at stake. Richa explained that the job of air traffic control is very challenging and risky as well as exciting.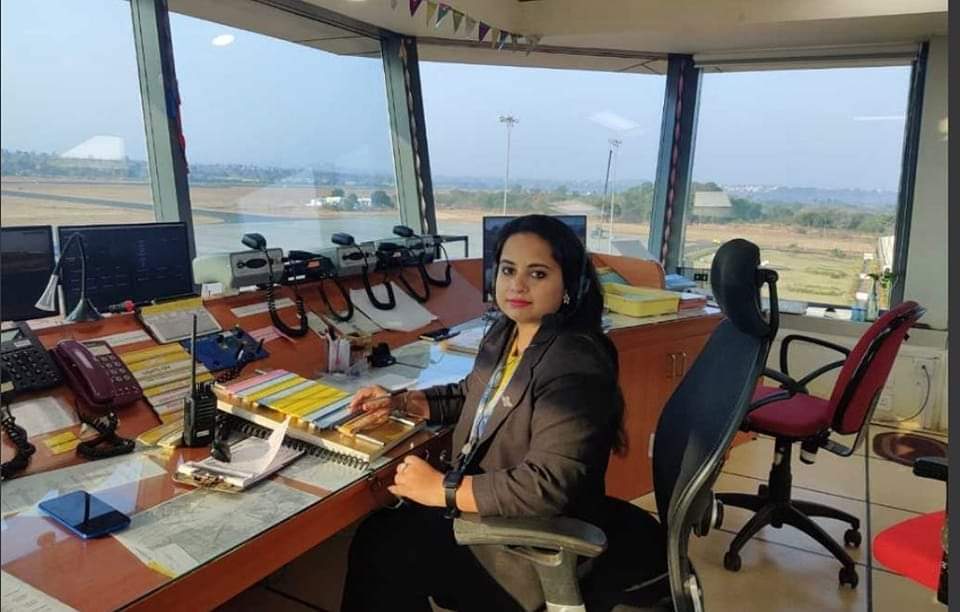 The work schedule of an ATC manager varies. So, we have to get used to our body accordingly. Air traffic control decisions have to be made at a moment's notice, no matter how stressful the situation. Hence, the arrival of dignitaries, bad weather, heavy fog and pollution is what really makes an ATC manager. Richa Goswami said that many planes have to be diverted or delayed in such situations.
According to the Airports Authority of India (AAI), there are 3692 Air Traffic Controllers (ATCs) working in the country as on January 31, 2023, of which less than 10 percent are women ATCs. Air Traffic Controller (ATC) is a government job administered by the Airports Authority of India under the Ministry of Civil Aviation, Government of India. Air traffic controllers regulate air traffic in and out of your airport area. Pilots of aircraft arriving and departing the airport are guided. Similarly, planes traveling in space are monitored to avoid misdirection.
Richa Goswami is not only happy that she is an ATC, but even more so, she is happy that she is inspiring other women to take up this challenging task. Then if your flight is diverted in time due to bad weather or fog, thank air traffic controllers like Richa Goswami who take the right decision on the spot. All in all, when you are traveling by air, remember that even if the plane is yours, the rules of ATS like Richa Goswami are final in the space it is traveling on.