Hescom is demanding immediate attention to the open dangerous electric fuse and meter box on the footpath at Krishnadevarai circle i.e. Kolhapur circle in Belgaum city.
From Kittur Channamma Circle in the city, on Dr Ambedkar Marg towards Ramdev Hotel, at Kolhapur Circle, there is a fuse and meter box on the footpath with underground power line connections. The lid of this box, installed at a height of a foot above the ground, is open, exposing the internal meter, fuse, electrical connections.
There are also beggars in this circle. Some of them are accompanied by small children. Pedestrians coming and going from the footpath will not walk towards the box, but it can be dangerous for the small children of the beggars.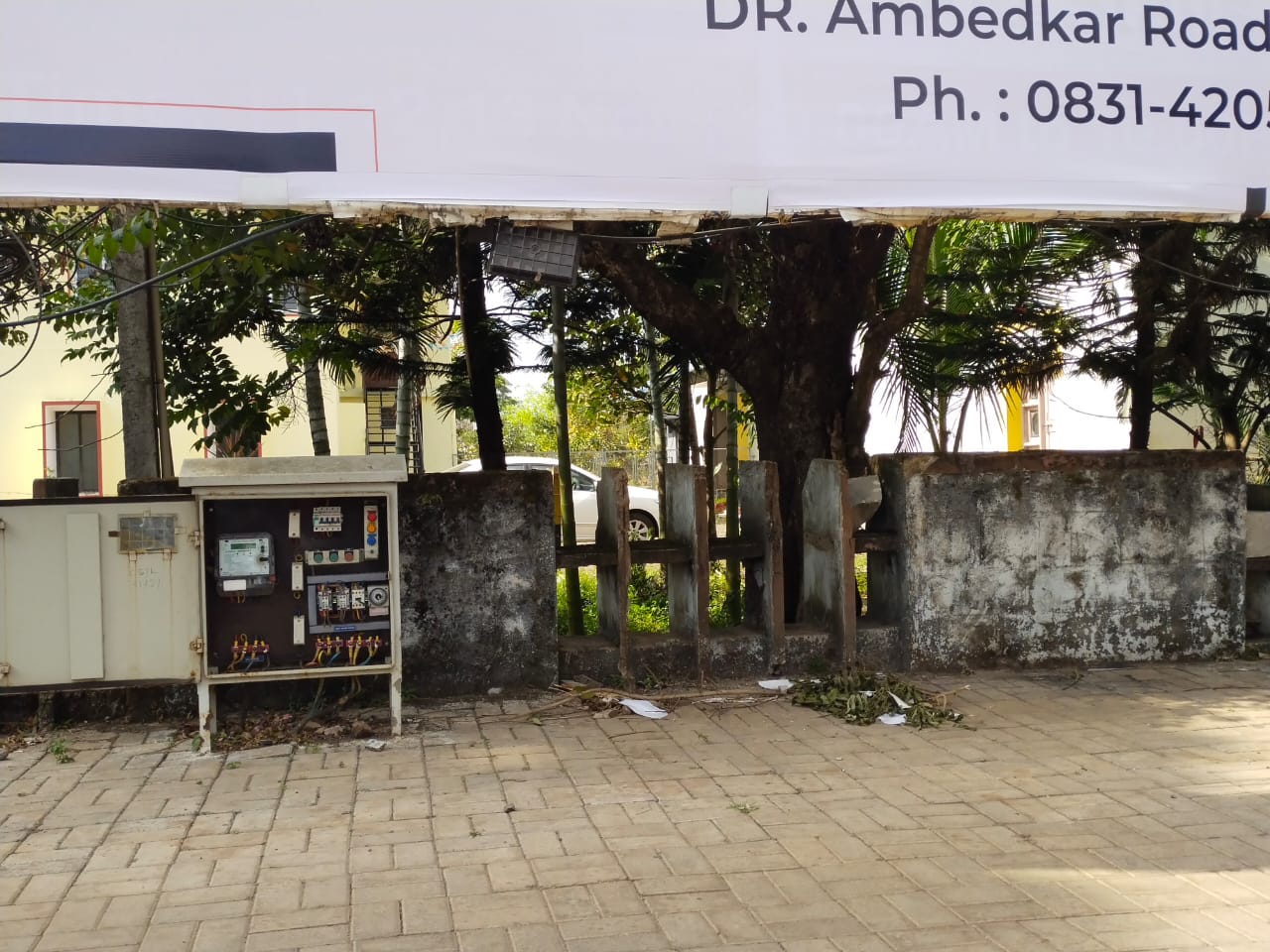 Young children are mischievous so if a child tries to play with the box with electrical connections it can lead to disaster. Sachin Mandolkar, a social worker from Mannur, tried to fix the open lid of the box in its proper place.
But despite many attempts, the lid did not fit, so he gave up on that sound. However, it is being demanded that the concerned officials of Hescom should pay serious attention to this and order to properly install those dangerous electric fuses and meter box covers.