Even though there are borewells, as the problem of water scarcity is arising in Shivajinagar, the borewells of this place should be repaired immediately. Also, the citizens of Shivajinagar have made a demand to the Municipal Commissioner through a statement that water supply should be made smooth by installing large water tanks along with pipelines.
Under the leadership of corporator Shivaji Mandolkar, the citizens and women of Shivajinagar went to Belgaum Municipal Office in large numbers today on Saturday and submitted the above statement to Municipal Commissioner and City Engineer.
There are borewells at Shivajinagar. But some of them are faulty. Water tanks have also been set up at this place for the purpose of supplying borewell water to households. But no pipeline has been laid for water supply. Domestic taps in Shivajinagar get drinking water once every eight days. However, as it is not sufficient, people depend on bore water.
But now a problem has arisen due to the deterioration of the bore. There have been repeated demands in the past to repair the damaged borewells and install bigger tanks as the existing water tanks are small. But it has been ignored. There is also no arrangement of pipeline for water supply. As a result, the problem of water scarcity has started in Shivajinagar. This is especially causing inconvenience to the housewives. Taking serious note of this, the faulty borewells should be repaired immediately. Instead of the old water tank, large tanks of 2 thousand liters should be installed at that place. Also, it has been demanded through a statement that water supply should be provided by laying pipelines at necessary places so that the people of the entire street can get borewell water.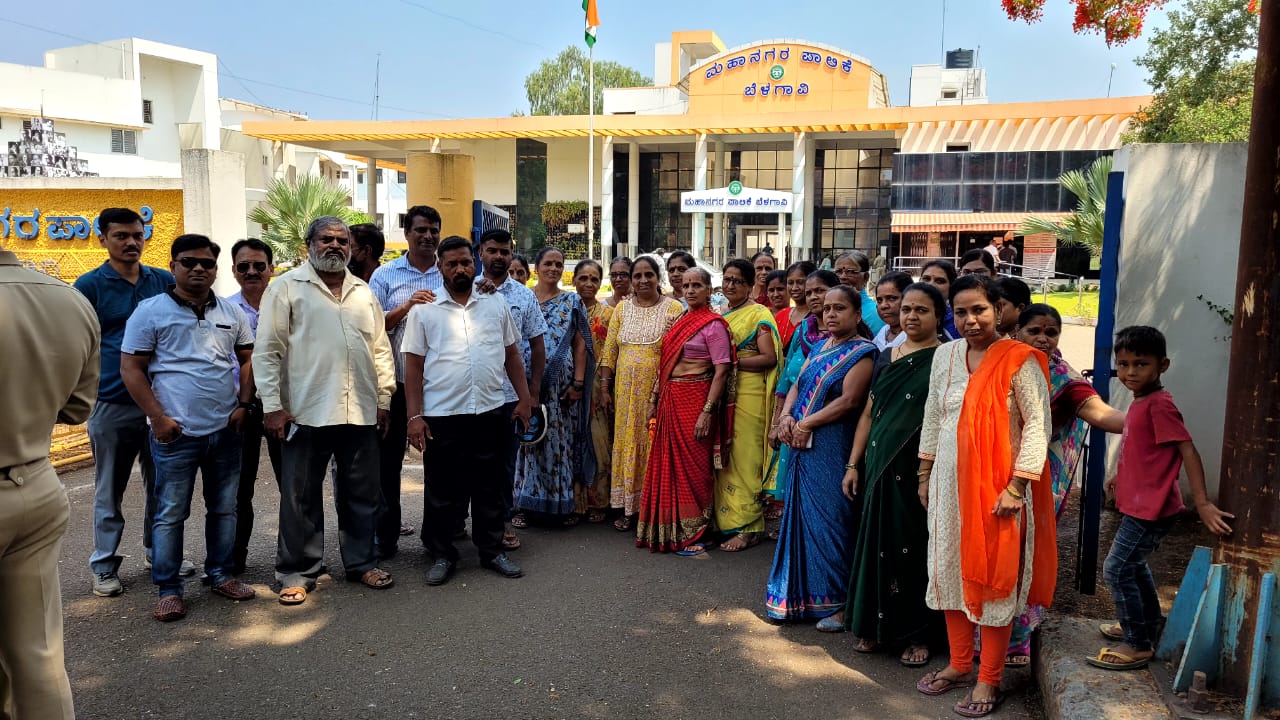 Speaking to Belgaon Live in this regard, Shivaji Mandolkar said that borewells in Shivajinagar have abundant water. But the problem has arisen due to the neglect of repair of faulty borewells. Apart from this, it is also very important to lay pipelines and install large water tanks at necessary places to make bore water available to the entire street. A demand has been made in this regard earlier by giving a statement. The water problem can be solved to some extent if the borewells which are closed at present are repaired and started. At present, the tap water that comes once in eight days is coming at a low pressure, so the water problem has become worse.
While presenting the statement, along with corporator Mandolkar, Namdev Patil, Balu Kadam, Dutta Pradhan, Vaman Redekar, Vaiju Ghadge, etc., the women's section of Shivajinagar were present in large numbers.