The All India Safai Mazdoor Congress Karnataka branch has requested the Chief Minister of Maharashtra Eknath Shinde through a statement that the killers who brutally murdered a Dalit youth in Bhandora in Nanded district of Maharashtra should be brought to justice as soon as possible and strict rule should be imposed on them.
Under the leadership of Karnataka State President of All India Safai Mazdoor Congress, Kashiram Chavan, the above demand statement was submitted to the District Collector to forward to the Chief Minister of Maharashtra on Monday morning. Assistant Collectors accepted the statement and promised to take further appropriate action. Akshay Bhalerao, a Dalit youth, was attacked and brutally murdered by some social miscreants at Bhandora in Nanded district of Maharashtra on June 1.
Akshay's crime is that apart from belonging to the Dalit community, he participated in the Dr Babasaheb Ambedkar Jayanti celebrations. Then, along with thousands of Dalit community members in Belgaum district, we request Dalit brothers from all over Karnataka that the investigation into Akshay Bhalerao's murder should be completed on a war footing.
Also those responsible for the murder should be booked under the Dalit Atrocities Act and other related laws and given strict regime. It is expected that you will take immediate appropriate action knowing the sentiments of lakhs of Dalit brothers and sisters in Belgaum district as well as across Karnataka, details of such contents are mentioned in the statement addressed to Chief Minister Eknath Shinde.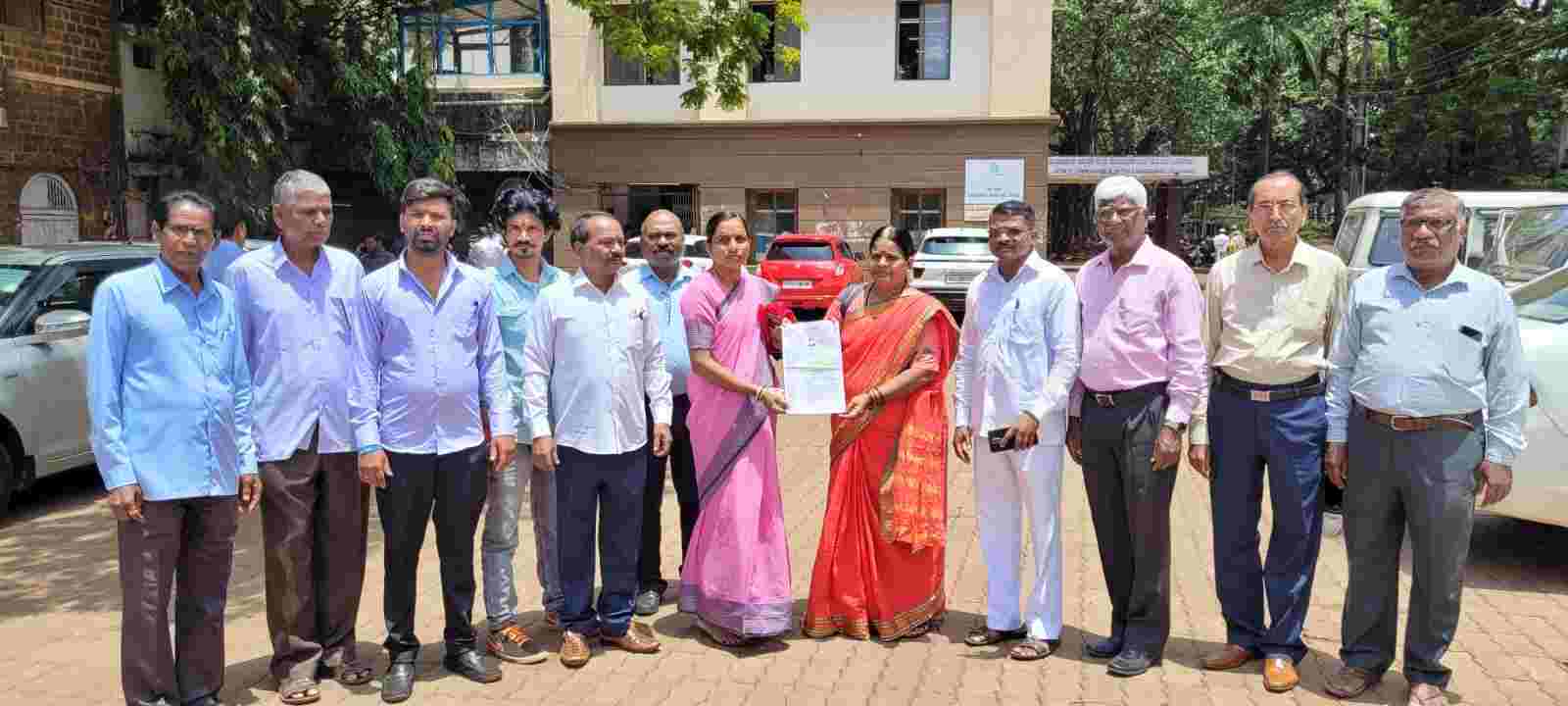 Speaking to the media before presenting the statement, Kashiram Chavan, state president of All India Safai Mazdoor Congress, informed about the incident of murder and said that this reprehensible act was done to spread hatred between Hindu and Muslim community. People who work to spread hatred in Hindu especially Dalit and Muslim community are responsible for these acts.
Chavan also alleged that these people have brainwashed the sociopath killers and incited them to commit murder. Other office bearers and members of the organization were present on the occasion.