Belgaum News Karnataka assembly election results are being declared today and the counting of votes has started from 8 am. There is a clear sign that the Congress will establish a single-handed power in the entire state and out of the 18 constituencies in Belgaum, which have attracted the attention of the entire state, the Congress is also leading in 13 constituencies.
BJP MLA Abhay Patil has won by 76249 votes in South Assembly Constituency which was the most closely contested. Meanwhile, Ramakant Konduskar of Maharashtra Ekikaran Samiti, who gave a tough fight to the BJP MLAs, was defeated by getting 64487 votes. Vitthal Halgekar of BJP has defeated Anjali Nimbalkar of Congress in Khanapur taluka.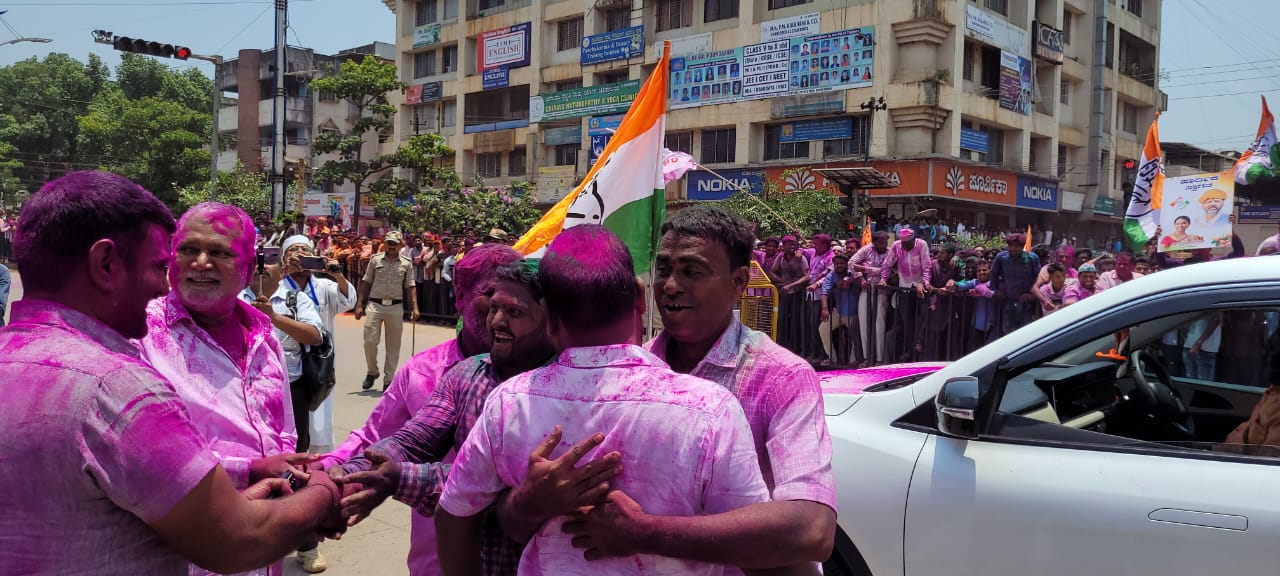 In Belgaum North Constituency BJP and Congress are very tight and in Belgaum Rural Constituency BJP's Nagesh Mannolkar is lagging behind while Congress's Lakshmi Hebbalkar is leading. In the second place, the committee's R. M. There are four.
Laxman Savadi of Athani constituency has single-handedly proved his supremacy and in Nipani constituency, there is a fierce fight between BJP's Shashikala Jolle and NCP's Uttam Patil. Ramesh Jarkiholi, who is considered to be the kingmaker of BJP from Gokak constituency, and Mahantesh Kadadi are fighting and Ramesh Jarkiholi, who is behind in some rounds, has come back to the front.
Congress's Satish Jarkiholi is becoming the kingmaker in Belgaum politics and while opening his own account of victory, he made efforts to elect Congress candidates in the most number of seats in Belgaum. Their efforts have been met with success and Congress is leading in 13 seats in Belgaum.