A Peace Committee meeting was held at Khade Bazar Police Station in the background of Shiv Jayanti Chitrarath Procession to be held on May 27.
Khade Bazar Deputy Commissioner of Police Arun Kumar Kollur appealed not to use Dolby in the Shiv Jayanti Chitrarath procession and everyone should cooperate to carry out the procession peacefully.
Police Inspector Ratna Kumar Sub-Inspector was present at this time. So far 58 Chitrarath Mandals have registered their names to participate in the procession and a total of 85 Chitraraths will participate, Shiv Jayanti Mandal President Vikas Kalghatagi informed.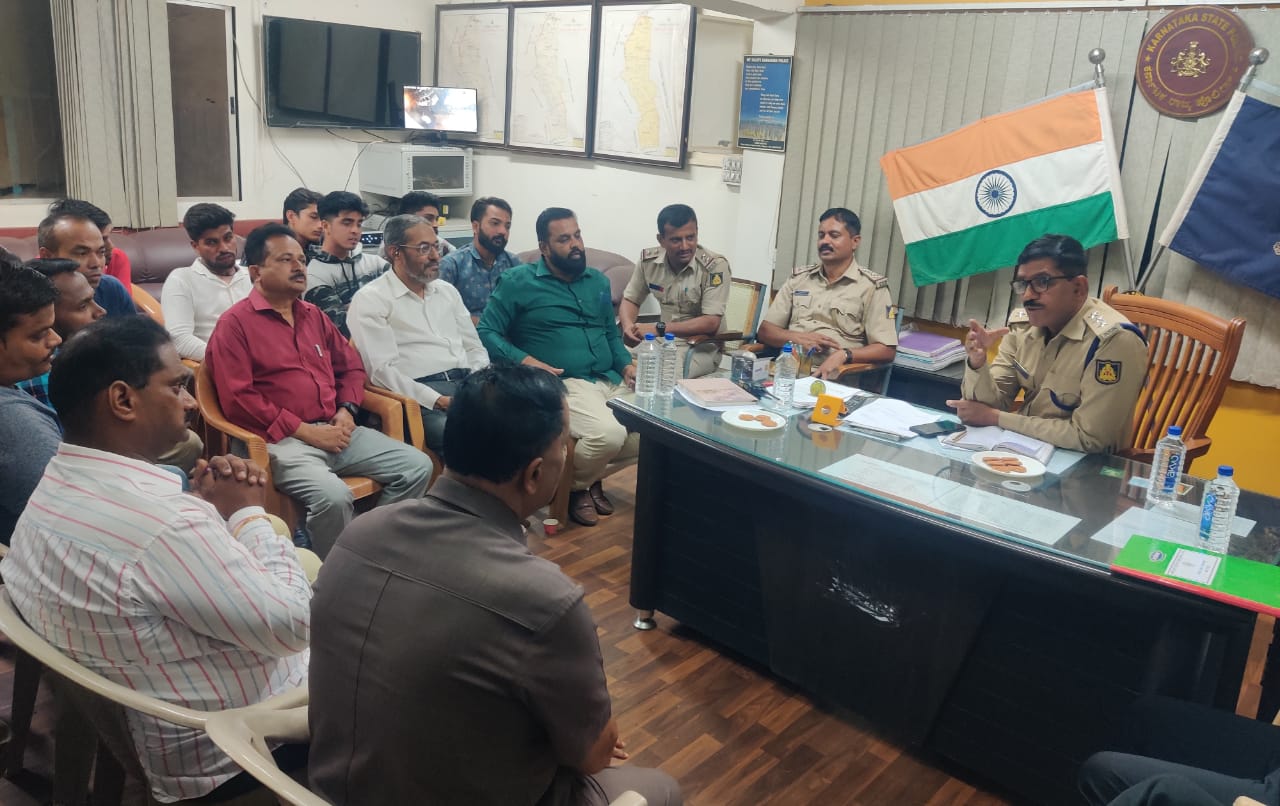 Palkhi Puja will be held at Nargundkar Bhave Chowk on Saturday at 7 pm followed by Maruti Galli, Hutatma Chowk, Ramdev Galli Samyukt Maharashtra Chowk, Samadevi Galli, College Road, Dharamveer Sambhaji Chowk, Ramling Khind Galli, Tilak Chowk, Hemu Kalani Chowk Patil Galli Shani Mandir, Kapileshwar Mandir It was informed that the procession will end near the bridge.
A large number of activists like Ranjit Chavan Patil, Vijay Jadhav, Praveen Tejam etc. were present on this occasion.