Belgaum: To prevent misuse of government machinery in the state and wastage of money by contractors, we will ask the Central Election Commission in the Legislative Assembly.
Former Chief Minister Siddaramaiah expressed his reaction that he would request that the election date should be announced immediately and the election code of conduct should be implemented in the state. He has expressed the above reaction while speaking in a press conference at Congress Bhavan in Belgaum city. Siddaramaiah said that a discussion will be held with the senior leaders of the party soon and he will meet the State Election Commissioner and submit a petition to the State Election Commission in this regard.
The money taken from the people through taxes and the money of the government system is being misused for election campaigning. Crores of public money is being misused through advertisements. He also alleged that the public is being misled by making empty promises. On the other hand, the commission is being looted by the contractors.
Realizing that the BJP is in danger of defeat in the upcoming elections, the BJP is preparing for another 'Operation Kamal' and he has alleged that extortion, bribery, commission, misuse of officials, extortion of contractors are being observed on a regular basis. Siddaramaiah also said that if this trend continues, it will not be surprising if some more contractors commit suicide.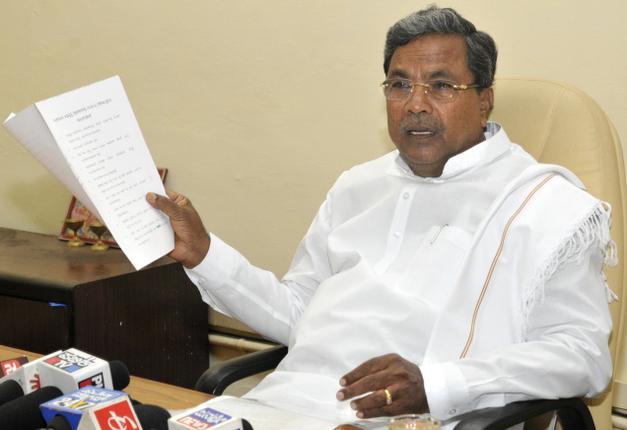 After the Congress party came to power, all the tenders awarded in the last six months will be re-examined. Tenders awarded with bribe will be cancelled. Therefore, he advised contractors who get contracts on commission basis to be careful.
At this time, Siddaramaiah also accused BJP of spreading casteism and pursuing political interests. Siddaramaiah also criticized the Prime Minister's visit to Belgaum and said that the Prime Minister is touring like a bride and this is unbecoming of his post.