Former minister and sitting MLA Ramesh Jarkiholi, who is known as a staunch opponent in Belgaum politics, and Lakshmi Hebbalkar, MLA of rural constituency, are expected to come on the same platform.
It is seen that the two leaders, who always criticize each other for one reason or another, will meet on the same stage during the unveiling ceremony of the Shivaji Maharaj idol at Rajhansgad. Ramesh Jarkiholi jumped into the ongoing politics of Rajhansgarh fort development and raised the issue of the inauguration of the development works and the unveiling of Shivaji Maharaj's statue as government events.
Finally, information has been made available that the program at Rajhansgarh was organized in the presence of the Chief Minister, raising the same issue. In view of the clash given by Jarkiholi to the Hebbalkars over Rajhansgad development work, the said program will be held at the administrative level only. Chief Minister Basavaraj Bommai has been invited to inaugurate the idol of Shivaji Maharaj at Rajhansgarh on March 2 and the Chief Minister has also given the green light for this event.
The date of inauguration ceremony has been fixed on March 2 and the administration has also made preparations for this event. The said program is a government one and MLA Lakshmi Hebbalkar has developed this fort with a grant of 50 lakhs received from the Kannada and Cultural Department, so he has also planned a separate program on March 5.
Chief Minister Basavaraj Bommai, Minister of Kannada and Culture Department Sunil Kumar, Belgaum District Guardian Minister Govind Karjol will participate in the government program on March 2.
Congress leaders from Karnataka along with Congress leaders from Maharashtra will participate in the program organized on March 5. Will Lakshmi Hebbalkar attend the government program because of this? Such a question is also being raised.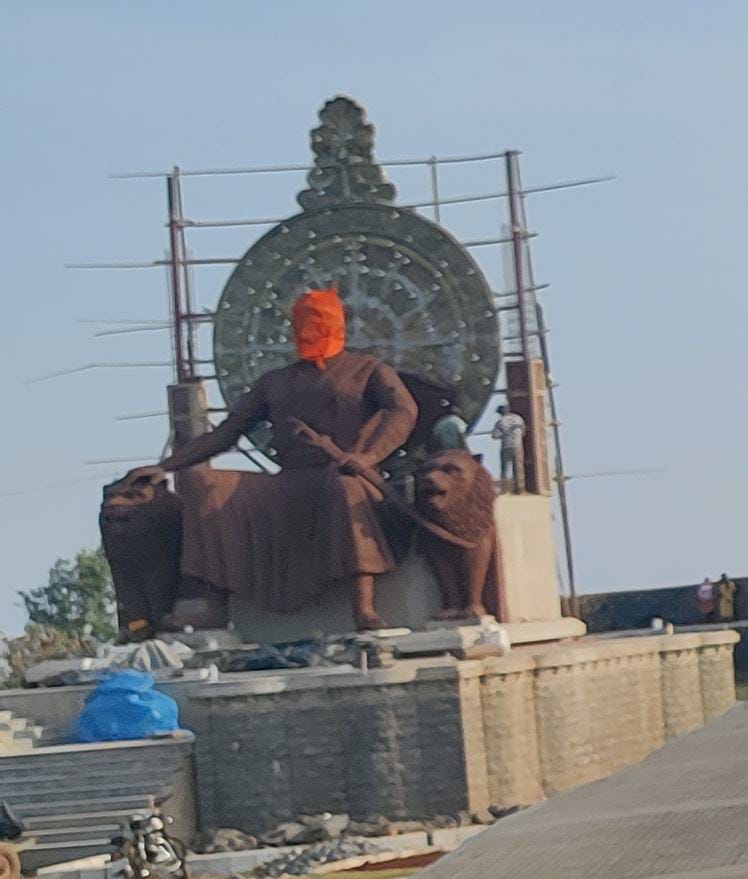 A preliminary meeting of BJP leaders has been called in Belgaum rural BJP office on Saturday regarding the inauguration of Rajhansgad development works and in this meeting the program organized at Rajhansgad will be discussed. The said meeting will be led by Ramesh Jarkiholi and former MLA Sanjay Patil will also participate in this meeting.
Considering the development done through MLA funds, heated politics over development and the internal dispute between Congress party MLA Lakshmi Hebbalkar and MLA Ramesh Jarkiholi of this area, there is a possibility of heated politics regarding the Rajhansgarh program.
Moreover, there is a possibility that Lakshmi Hebbalkar as the MLA of this area and Ramesh Jarkiholi as the representative of the ruling party will be present in the government program. Everyone's attention has been drawn to this.